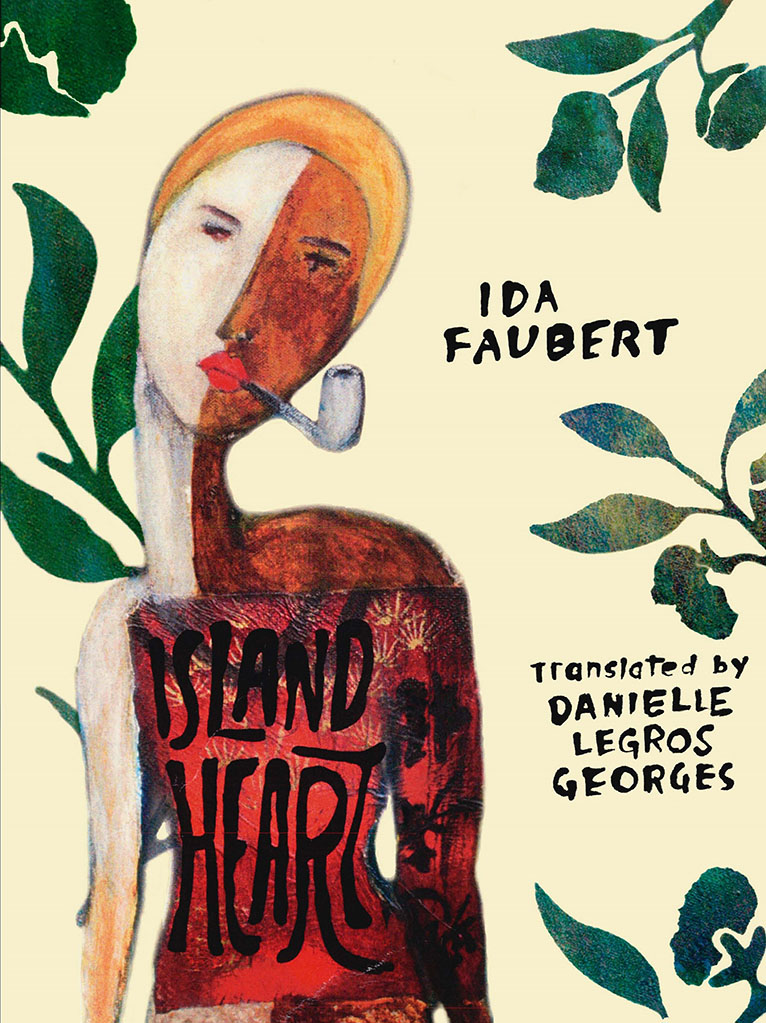 Translated by Danielle Legros-Georges
IDA FAUBERT was born in 1882 in Port-au-Prince, Haïti, and is considered a Caribbean—and especially Haitian—literary foremother. She was among the rare women writers whose work appeared under her own name in early 20th-century Haïtian literary publications.
An English-language volume of Faubert's makes her work more widely accessible to students, scholars, and readers of Latin-American, African-diasporic, Caribbean and Haitian letters; and more generally available to readers of poetry and the poetry of women. Reared in Paris, Faubert neither easily fit socially-prescribed categories for women of color in France or Haiti, nor conformed to them—living and burning through France's Belle Époque, world wars, and Haiti's Indigenist revolt in art. Bicultural, biracial, privileged, and complex, Faubert was a deft writer and socialite who promoted and participated in the movements of Haitian writers and literature in Haiti and France. While her work is garnering growing critical attention, she is seen as one of Haiti's great women poets.
DANIELLE LEGROS GEORGES is a poet and academic. She served as the second
Poet Laureate of Boston. She teaches at Lesley University.
Update: Island Heart review in The Arts Fuse, August 9, 2022.
Update: Island Heart review in The Somerville Times, January 5, 2022.
Update: Island Heart tops list of Words Without Borders's "10 Translated Books from Haiti to Read Now" 
Nathan H. Dize writes: "In poems gracefully translated by Danielle Legros Georges, the second person ever to serve as the poet laureate of Boston, Ida Faubert's life spent between Haiti and France, as well as at the center and the periphery of Haitian literary movements, comes into full view. It is quite rare to see a complete collection of Haitian poetry appear in English, let alone presented bilingually. And so with Island Heart readers gain access not only to Faubert's original poems but also to Danielle Legros Georges's translational memorial project as she brings a "Haitian literary foremother" from French into English. These formally rich poems speak of nostalgia, love, and longing addressed to lovers whose genders are not specified, allowing readers to experience an unfettered and daring sensuousness."